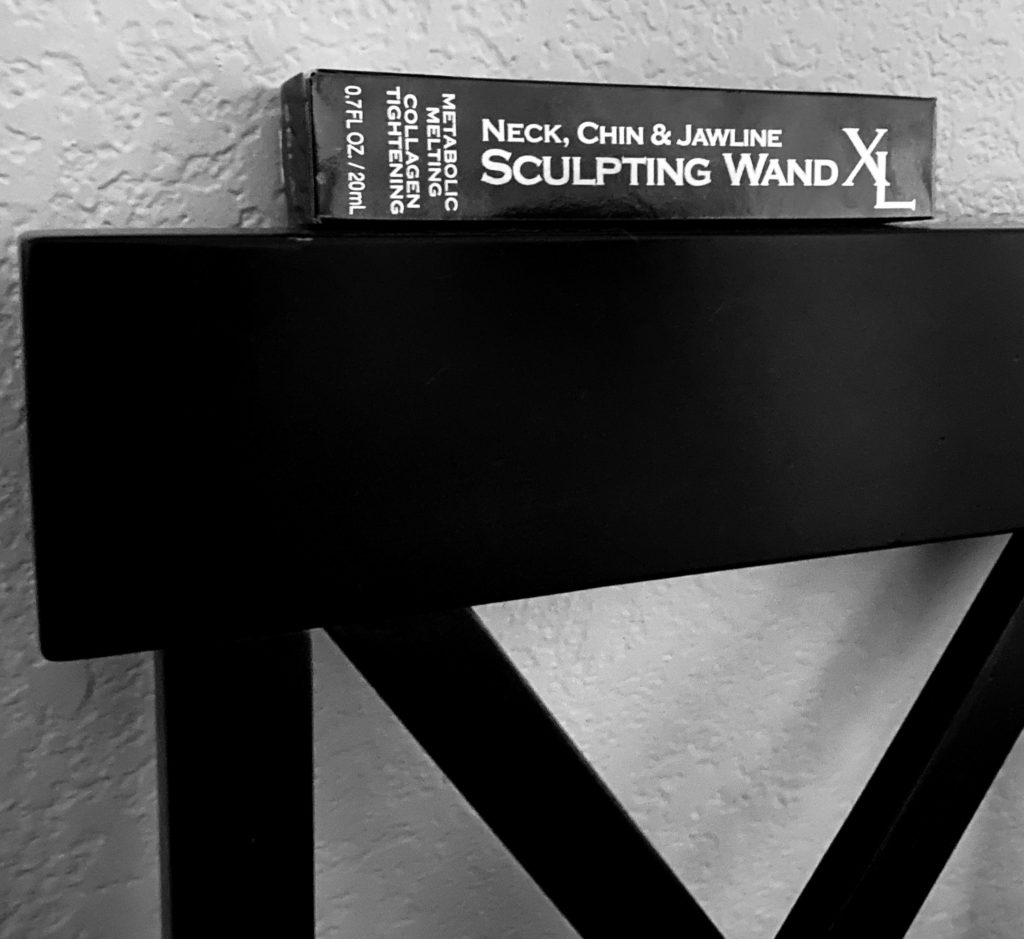 I have tech neck. The constant up and down bobble-head motion made to check my phone, my iPad, and my computer takes a toll on the muscles and joints in the neck. But it can also do a number on the appearance and the texture of the neck's skin. Karmically speaking, I am probably set up to come back as a tree in my next life because of the rings I have.
While I was surfing online one day, I stopped the scroll to pause at a product that touted neck reform. I of course scoffed at the idea. Surely the kind of results on display were the work of photo magic and illusion. No one in their 60s gets a smooth neck without going under the knife. But I was a couple of glasses of vino in and thought I would give it a go.
Of course, when it arrived, I thought I would outsmart the product and do the ol' try it-on-one-side-and-not-the-other because I bet you won't be able to tell the difference. Oh snap. Not only could I tell the difference, I quickly rectified my mistake within the first three days so that the other side of my neck could catch up. This sword of dragon skin slaying has become a permanent staple in my anti-aging skincare routine.
Spencer Barnes LA neck and face wands are my real deal. While I have relentlessly taken care of my face over the past three decades, I often bypassed my neck and décolletage area and the years of sun and wind have shown it. I have used the SPLA products off and on for about 6 months (when I remembered) and recently purchased the nighttime XL version and it is da bomb! I use it on my neck and chest every night. It does tingle a little bit when applied, so I skip it if I have been in the sun or if I have just had a spa treatment, but the results are so Dutchworthy!
All of Spencer's products are currently in my beauty routine wheelhouse: lips, face, and neck daytime and of course the nighttime XL product. But my most favorite feature is the container, which is a pump-up roll-on that makes it easy to carry, pack for travel, and conveniently take anywhere with you. No mess. No fuss.
I love it when a product or service proves me wrong! We have all spent money on things that did not work, irritated the hell out of our skin, or found it has vanished when we tried to reorder it. I suspect that Spencer Barnes will be around for some time because both celebs and corporate chicas alike line up for these types of products.
My intention is to not ever have plastic surgery — ever. With products like Spencer Barnes, I may never have to worry about it. Convenient, affordable, and so worth it. Dutch endorsed. Diva approved.