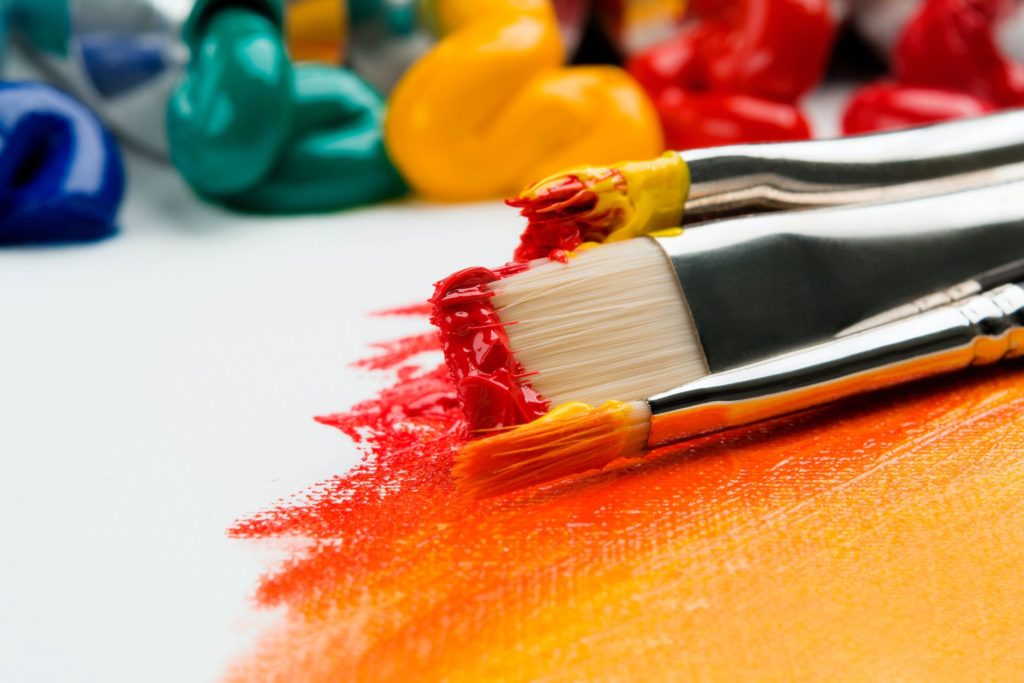 Art: Who's got it? Who wants it? Who needs it?
The short and skinny answer to all of those questions is surprisingly, all of us. In the Arts and Culture corner of DML, we'll be exploring the wonderful realm of ART! What makes someone an artist? What are art categories? What the hell am I looking at? Why is this so expensive? All these questions and much more will be discussed in this delightful colorful section.
A little bit about my background: I myself am a practicing artist. I  graduated from an art school and have the beautiful opportunity to be living in one of the biggest art communities in the United States. Locals in Santa Fe create various works of art ranging from portraits, tattoo designs, ceramic pieces, and other client-requested and commissioned pieces. But one of my favorite things about being a part of an artistic community is the connections forged within it. The relationships I've cultivated over the years have exposed me to new pathways in experience, perspective, and exposure to what art is perceived to be and the potential of art. Through the relationships built with artists from all walks of life and the way of self-exploration and expression through hundreds of mediums and media, one can easily become immersed in color.
We will explore topics and artists from various realms of visual studio art (drawing, painting, graphic design, ceramics, sculptures, etc.) performance artists (actors, musicians, poetry performers, open mic readers, etc.), and go behind the scenes to meet with film and prep crews within the art community, and hobbyists with focus on what art is as it relates to the exploration of the self through art. We will answer questions like what is an artist, and how art is critical within the educational system, can anyone become or be an artist (yes), and so much more!
DML will host open interviews with featured artists from around the globe to discuss their mediums each month. We'll peek in on their creative processes, find out what motivates them to create, and how they relate to the work they create. We hope to get them to tell us and discuss how they respond to modern day problems in a cultural and societal setting through art. 
But it's not all about us.  We want you to tell us what you want to see and take your suggestions about which artists within your community you would like to nominate to be featured, as well as suggestions of possible topics of interest y'all would like to explore. 
Join me in the realm of exploring artistic expression and how its vital to our way of life as we know it.