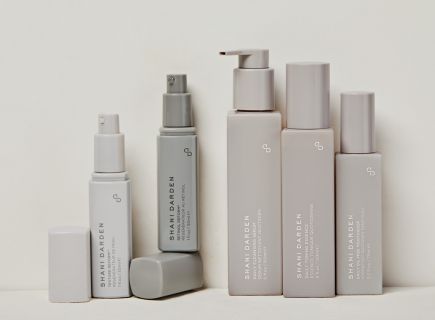 I am a big fan of the box. You know those bundled collections of eco-friendly goodies from indie product makers across the globe. Anxiously, I wait. And wait. Still waiting…wait for it: oh, it's here!
For the most part, I love love love the things I get, but every now and then I open the box and think to myself, Self, this is a repeat or WTH am I going to do with this? While I could easily post a product review, question, or post my input directly on the distributor's website, page, or Insty feed, I thought, Why not do a full-blown review on some of the things I've received? So here we go, and you're welcome.
Currently I am a quarterly subscriber to Causebox (www.causebox.com) aka All True. Cool, chic, sustainable, and highly usable products that aren't traditionally found online or in brick and mortal retailers. The premise behind Causebox is simple: by women, for women, to forward women and their causes. Cool, cool, very cool.
The boxes are beautiful, colorful, and make me smile when they arrive. I skip back to the house from the mailbox with a spark in my heart as I know I get to open The Box!
One of my first Causebox experiences was simply magical. Yes, I said magical. It was filled to the brim with beautiful organizational goodies, travel accessories, and beauty products. One of those products was Texture Reform ™ by Shani Darden (www.shanidarden.com)
Texture Reform is a silky-smooth elixir designed to improve the texture of your skin. I can honestly say it does. My face is very sensitive to any change in product, so I typically try anything new on my inner forearms, chest, and neck. I saw marked improvement in the appearance and fine lines on my neck and my chest, so it never made it to my face. I loved it and my skin just drank it up. One thing I could do without was the fragrance. It wasn't my thing, which also prevented me from using it above my neck. But it wasn't a complete showstopper. I used the whole bottle. Oh yeah, the packaging is just as beautiful as the Causebox that carried it to my doorstep. Sleek and simple but elegant; it says just use me up.