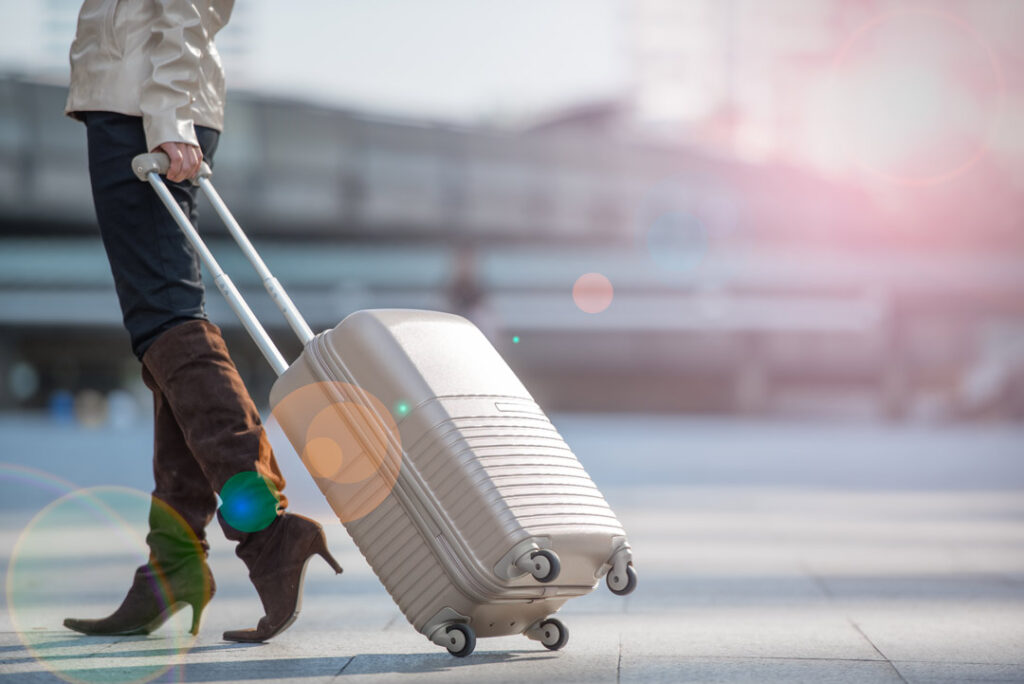 I don't do it often—go home, that is. In truth, my home has been in Texas for nearly 35 years, and now I truly think of home like an old love: someone I used to know.
My mother has been asking me to visit since the pandemic, and after she spent two weeks with me and the Huskies in Dallas, I figured it was time I returned the favor.
I'm no longer a fan of going home. She knows that. Many years ago, due to a traumatic upbringing coupled with bullying and developmental challenges I never knew I had, home became a sore topic I preferred not to discuss.
Like any demon that requires facing, I tugged up my big-girl panties and went home. I'd forgotten how the midwestern summers were milder and paired with a cool mid-year breeze which picked up the aroma of the nearby succulents, surprising you with every breath.
Trees line every road, even as new construction clears many of them for progress. The remaining woods simply fill in around the developing structure, giving it the appearance of a well-established landscaped location.
Once upon a time, the slogan of my home state, "Ohio is for lovers," was coined from the lyrics of the same-named song by the Hawthorne Heights. In truth, it's a sad song about lovers who have separated and gone their own ways, ending their pai, and suffering of love lost. The lyrics tell the tale of someone who no longer believes the other person is their home. Like the couple in the song, over the years I have felt displaced, torn between two and not feeling as if I belong to either of them.
While back home, strangely, I slept rather peacefully, most likely due to not needing the air conditioner humming in the background to keep things cool; the start-up noise triggers me and often wakes me from my slumber.
There were no big events, activities, or grand gatherings while I was home. I requested my presence be quiet and only shared with my aunt. I went home to bury the past and close old wounds that kept me from making peace with myself and forgiving others. I realized I left home many years ago for a reason, and only recently has that purpose manifested itself. The royal "They" often like to say that there is a purpose to pain, and if the declaration rings true, I have a tremendous purpose ahead of me. I am choosing to embrace it.
As I boarded the plane to come back to Dallas, my eyes teared up a bit.  My relationship with home was changing, and while Ohio will never again be my home base, it served as my launchpad into the great unknown and is the place I can return to when I need to be reminded why I took the risk of leaving. I am now committed to exploring more of my adopted home, Texas, in the coming year. There are so many places and things I have simply not yet seen.  What a shame that is.  I realized after spending three decades together, perhaps it's time I get to know it better, knowing that if I ever change my mind, I can always go back to the place waiting to welcome all its wandering lovers home.