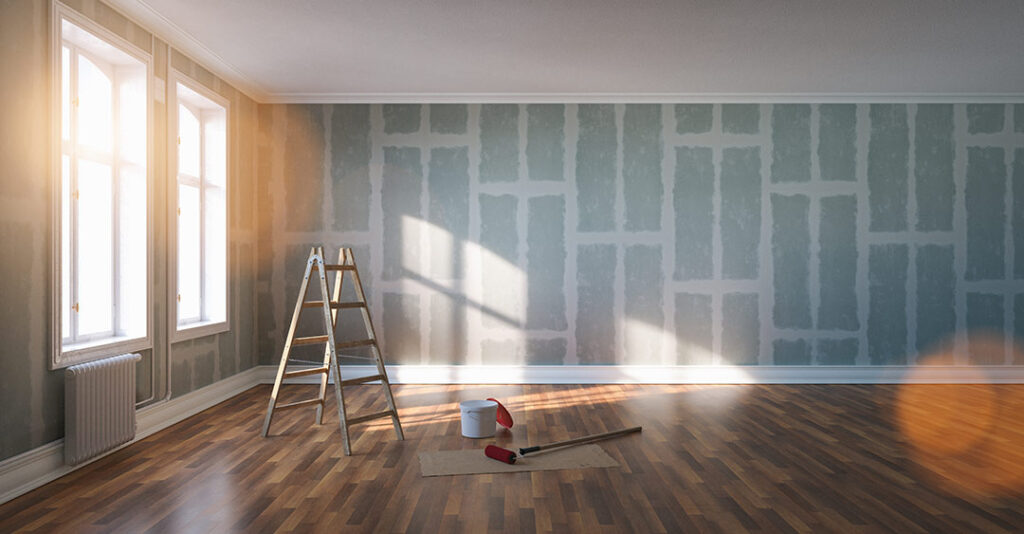 The floors are done and the furniture is moved into place. Last week, I got lucky: the electrician was available to install the twelve USB outlets in the upstairs suite, including the home office.
Giddy with excitement, I began moving things back into place and plugging in the plethora of electrical assets required to keep the office humming; sans three fewer power strips thanks to the upgraded integrated outlets.
Currently, I am in a hybrid role which takes me out of the house and into the office,three days per week.  While the time away from the home base delays me from implementing my fully integrated home-work balance plan completely, it does give me the opportunity to fully appreciate the privilege and benefits of working from home. This in turn led me to further contemplate the needs, comfort, and aesthetics of my homeplace workspace. (A beautiful retreat from the cookie cutter workplace.)
My renovation remains significantly under budget, even with the cost of the electrician. I could have asked my handyman to install the USB ports at half the price, however, I had the unfortunate (I'm convinced it was karmic) experience of my home being hit by lightening nearly six years ago while I was traveling internationally, so when it comes to replacing electrical components in the house, I suck it up and pay the electrician to certify installation and functional safety.
While it might be desirable to go on a shopping spree and procure several new decorative items for my office, I've decided that a limit would be placed on new purchases: a new area rug, industrial shelving, and a fun, yet funky, organizational Spectrum Wall calendar ($48) from Poketo. The larger-than-life set of twelve monthly calendar system squares can be hung on any wall, one month at a time, quarterly, or annually to add a fun, colorful way to track your expenses, appointments, production schedule, revenue, etc. all in one place – right in front of your face! Don't want to commit to flying your (freak) calendar sprawled across the wall? OK, you're not much fun, but Poketo has you covered with a Spectrum Mini Planner ($24) that can be discretely displayed when you need to use it and then tucked away so no one sees your wax appointment details (TMI, I know).
Poketo is a small business, based in California, dedicated to helping homeowners, including home-based workers, get and stay organized by infusing creative artistry with everyday living. New customer discounts are provided with a registered email. Poketo's website inspires me to push forward with my home-office reboot and permit myself to perhaps pick up a few more things from their inventory to keep me organized and motivated to find a way to spend more time working from home.